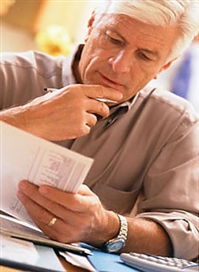 "Plan for the future. People who stay in the present will be in the past."
-Abraham Lincoln
Our disciplined approach to financial planning will guide clients through the prioritization of their short- and long-term goals and the process of financial planning. Whether discussing individual issues, such as retirement cash flow and estate planning, or developing an integrated plan, we assist clients in achieving their goals.
Individuals
A comprehensive financial plan usually includes:
financial statements and cash flow analysis
investment review
income tax planning
retirement planning
insurance analysis
estate planning

In addition, our experience covers a broad spectrum of other personal financial planning areas including cash flow management, rental property analysis, fringe benefits and compensation planning.
Businesses
For businesses, our services focus on the development of a strategic business plan and employee benefits and usually include:
establishing financial goals and objectives
financial analysis
review of management structure
marketing and sales analysis
executive compensation
retirement plan review, including 401(k) plans

Associations
For associations, our services center on investment management consulting and the employee education and plan option performance evaluation requirements under Section 404(c) of the Employee Retirement Income Security Act (ERISA). Specific services include:
development of investment policy statements
selection of investment options
performance comparison to benchmarks
employee education
assisting trustees with fiduciary compliance